What You Seek is Seeking You
POUND pieces unleash your power, wisdom, and intuition. They're road maps that guide you through times when you're aching, lost, or vibrating with joy. They can empower you to embrace a new way of living or let go of a past that no longer serves you. As a team, we trust in divine timing to create jewelry that feels potent and powerful, and we hope you'll trust when a POUND piece comes into your life.
Certain crystals and stones will choose you. Magic is present, but it's chemistry, too. Our beautiful crystals and you are made of the same starstuff, and when you vibrate at the same frequency as a certain crystal, you attract each other. When you move toward this pull, your own special makeup is magnified. Magic happens when you trust what you feel.
LET YOUR PIECE FIND YOU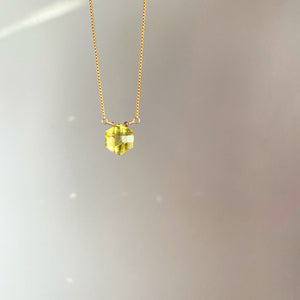 Lemon Drop
Sale price Price $158.00 Regular price
Intuitively designed and made by a family of women
In our family, it's sacred truth that objects carry magic and meaning, and that the things we're drawn to are powerfully calling to us. Every single piece of POUND Jewelry has been designed and handmade by Mama Linda Kannapell and her daughters Becca and Mia. We tune into the energy of individual stones to see how they want to be used then craft each piece by hand. We take great pride in helping you find your perfect piece and love getting to know you and hearing your stories.
LEARN MORE
GIFT CARD
A POUND gift card will give your loved ones not only a beautiful piece of handcrafted jewelry, but the experience of being drawn to the stones that most support what they're calling in.
View
Pound Jewelry pieces have been one of the most powerful ways I've deepened my connection to myself, nature, and spirit during significant shifts and phases in my life. Each piece has been a symbol and a source of inspiration, offering the opportunity to truly have jewelry with beauty and meaning. Notice for yourself! Can you trust yourself to feel which piece is just right for you in this moment? 
Each of my POUND jewelry pieces holds a history of my life. Like our ancestors carving stories into the stones, my POUND necklace and bracelets represent a passage or journey I've been on. Each piece is unique - and since I'm unique, POUND aligns with how I want to show up in the world.


I'm using Pound pieces to stay connected to my intuition and as milestones during some healing, and they've been essential. I've been using them to dowse as to what natural medicine I need, and they've not been wrong so far. Things really changed for me when I trusted and got my first Pound. They're very special.
There is something about Pound Jewelry that feels so incredibly different than other "spiritual" jewelry I've tried wearing. Pound Jewelry feels so very "alive," and it is noticed by everyone who comes into contact with it.