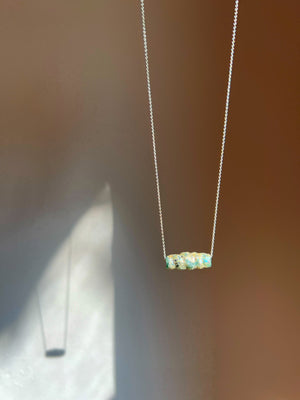 The Chrysalis: Ancient Roman Glass
Sale price Price $150.00 Regular price
An ancient Roman Glass Bead that looks like a cocoon simply strung onto chain as a talisman of the process where we turn into goo before we are re-formulated.
For those dissolving old parts of themselves.
For those who feel like they are melting into nothingness, trust you will rise again.
For those who want a piece of ancient glass formed like a chrysalis as an anchor and a guide. 
For those who know ancient glass is fragile and can not be dunked in water or have chemicals sprayed on it. Eventually the glass will alter and shift and change. It is over 2,000 years old so handle with love and care please :) 

14k gold fill OR sterling silver
Length: 18-20"