DREAM SEEDS RISING: A SPRING COLLECTION
As we approach the Spring Equinox and the Astrological New Year, in the Northern Hemisphere we will be blessed with the bounty of beauty rising from beneath the soil for our senses to inhale through the entire body, mind and spirit. It has germinated and gathered strength for long enough this time around.
Cracking through the surface from underworld---propelling up through the crevices that hold old dust ready to be washed away; Gemstones remind us of our own Journeys.
May our Dreams planted like Seeds from long ago or during this past fall/winter season begin to rise like great wild birds from the ashes so we can bring them into our human experience.
With lush greens and lilac sweetness, swirls of electric teals and honeycomb intelligence, Stones that resemble both the solar and the earth energies of the present----all of the Crystals we have selected for this Spring release have shown up because we are all ready for them. 
The Seed of Transformation
A Solar Quartz that holds what feels like Everything inside. A seed inside the womb of the Universe vibes. A portal. Captured in a Hexagon. One of the most genius sacred geometrical shapes in nature for its ability to both hold and release energy. And like the Honeycomb. Zero wasted space. 
Chakra Pyramid Priestess Piece 
Made of mini Pyramidal Garnet, Malachite, Amethyst, Lapis and Rubellite. A cleansing of the chakras through the charmed sweetness. Emerging through the veil of the hazy dream-land we experience in Pisces Season and stepping confidently into Earthy Virgo.
Mountain Wave
Chlorite (regeneration) and Lodolite (dream stone) in one Crystal. This piece is Raw and rocky on the back, a natural piece of the carved EARTH. Looks like a wave of green mountains rolling inside the crystal vessel. Paired with Uvarovite on top: the literal "Stone of Spring."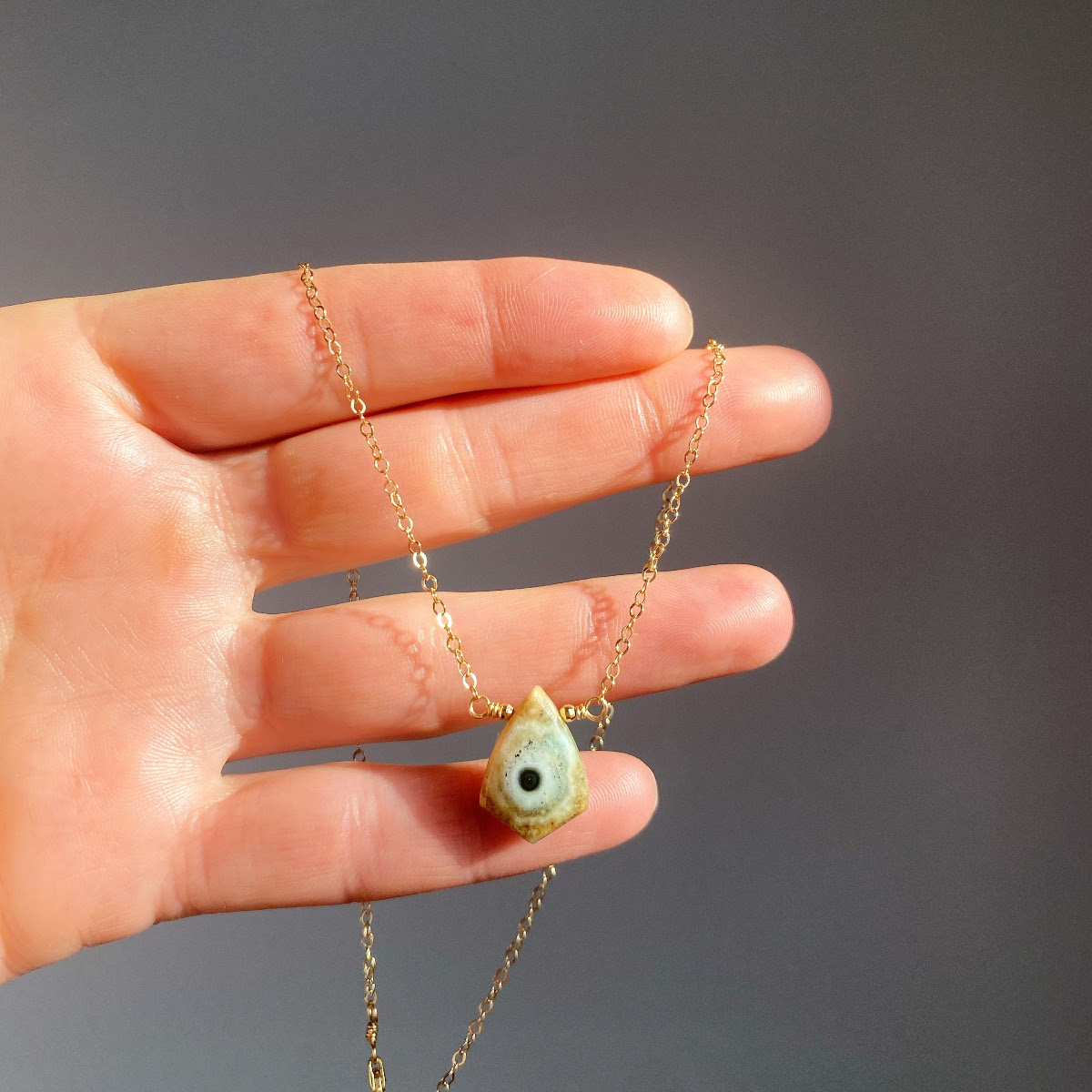 Solar Quartz is a natural agatized quartz that has been cut from stalactites. It holds the energy of the Sun, of Strength, and of Magnification. This one is like a natural born protective Eye. A seed in its Heart center. 
An Aquamarine Dew Drop. Tiny Perfection. Small handful of these lil' beauties, like bottled Ocean Potions, we were able to get from a man we love who held them in his vintage collection for many many years. 
SHOUT OUT: YOU RAISED OVER $1000.00 FOR THE Q'ERO WOMEN'S WEAVING PROJECT!!!!!!!!!!!!
WE SIMPLY CAN NOT THANK YOU ENOUGH. IT TRULY MEANS THE WORLD AND YOU MAKE OUR WORLD GO ROUND.
THANK YOU THANK YOU THANK YOU. 
Happy Powerful Cleansing Full Moon in Virgo friends and family. 


Spring Equinox and New Beginnings Blessings. 
You are Magnificent. 
Keep Dreaming. 

All Our Love,
Becca, Linda and Mia