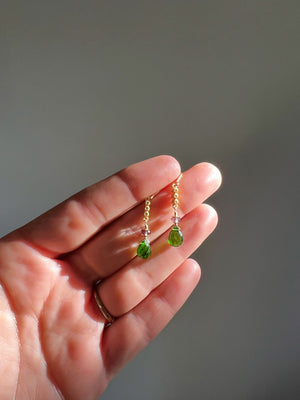 Tink Twinkles
Sale price Price $135.00 Regular price
Diopside (how we can see things from more than one perspective)--a stone that carries the emerald green tone of heart power. 
Each crystal has a glimmer of light inside it. A delicacy to the senses. A garland of Summer's bounty.
Paired with mini gold bars that contain 3 tiny crystals in them. 
These are teensy, light weight, and so incredibly verdant and vibrant.
14k gold fill earring hooks
ONE OF A KIND