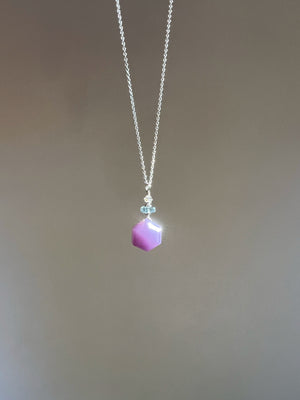 Harmonious Frequency
Sale price Price $175.00 Regular price
Lavender Zircon paired with crystal quartz and aquamarine. 
Emitting the frequency of harmony and equilibrium. It radiates frequencies similar to 528Hz music/sound and brings the waters of our nature into a flow state. 
For the poetically sensitive; those who feel the things under the surface. For empaths, healers, and intuitives, this stone is a re-harmonizing, stabilizing, loving, nurturing piece of sweetness. 
sterling silver
Length: 16-18" 
ONE OF A KIND